Deutsch/Englisch
Scholar:
«How many days have passed from the age of Adam to the present day?»
Till Eulenspiegel:
«Seven days. And when they are over, another seven days. And seven again. And so on until the end of the world.»*
Creation is taking shape: the work on the current book «Eight Days A Week» is well advanced. Here a quick preview.
I wonder why God didn't take the opportunity to melt down the world after the first seven days and then just remake it again on the eighth day. The first version was pretty ok, but – to be honest – with some room for improvement, especially in terms of the supposed crown (Lat. corona) of creation.
«Eight Days A Week» repeatedly plays through the process of creation for seven weeks plus one and determines that after the last night, a new creation creeps in – namely the one made by humans. In the end, there is even an entire week that humans have created and dominated: the six transition days of the French revolutionary calendar that remained at the end of the year due to decimal system compensation.
An index page gives an overview over the contents of eight times eight days.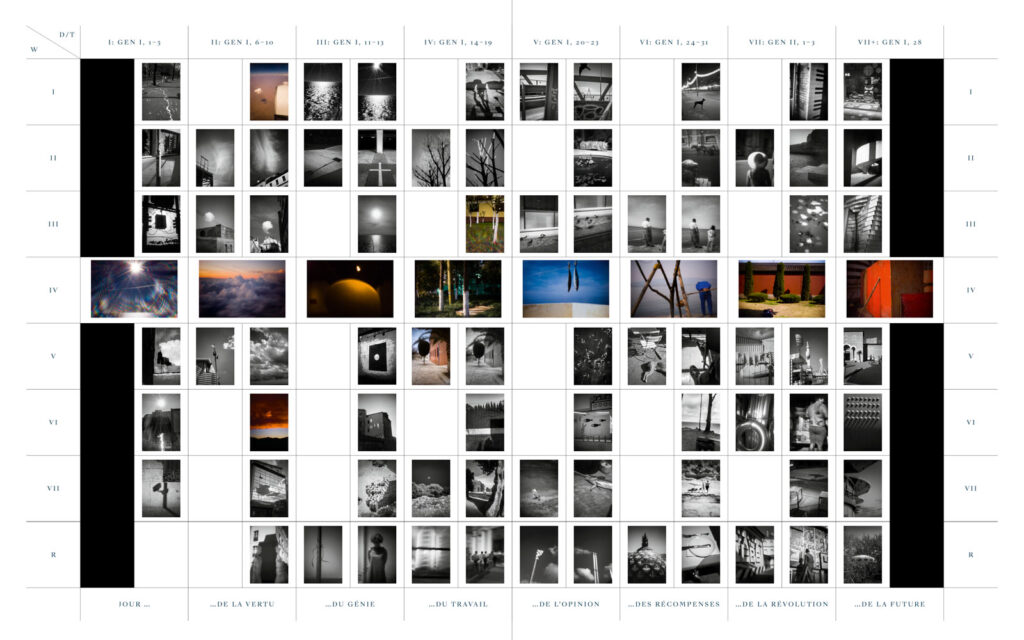 The book includes a text by Jenni Zylka in which she considers the potentials of a time account.
Andreas Trogisch: Eight Days A Week
148 pages, 92 photos
24 × 30 cm, japanese binding, english/german
With a text by Jenni Zylka
Design: Troppo Design
* From the film «Till Eulenspiegel», based on a book by Christa and Gerhard Wolf.